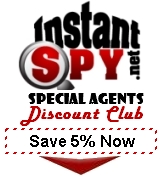 Get Instant Savings!
You'll receive a 5% coupon code immediately by email. Just for sign up for the special agents discount club.
There is no obligation to buy and you may cancel at any time. Joining is 100% free!
Click Here for details or just enter your email address below to Join!